A special thanks to the following organizations for their sponsorship of this event.
HGV2008 at the beautiful Old Mill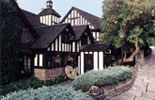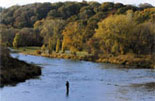 The 10th International Meeting on Human Genome Variation encompasses studies of variation in the human genome and complex genome. Topics to be covered include methods/strategies for utilization of different types of DNA variation (e.g., SNPs and copy number variations-CNVs), functional genomics applications, population genetics, bioinformatics, databases, algorithm development, personal genome sequencing, and the study of human disease. There will be a special session entitled "Personalized Medicine: are we there yet?"